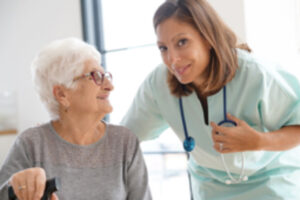 Affinity Ventures is pleased to announce A Plus Health Care (A Plus) based in Montana has been acquired by Addus HomeCare Corporation (Addus). Affinity Ventures along with Murphy Business of Montana acted as the exclusive merger & acquisition advisors to A Plus for this transaction. Addus closed the transaction on July 1, 2020, with funding provided by cash on hand.
Kris Carlson, CEO of A Plus commented, "I enjoyed working with the team at Affinity Ventures and Murphy Business because they are straight forward, honest, and had our best interest in mind. Their knowledge and vast  experience made this complex process  possible while I continued to run the business.  They exceeded expectations on the creation of marketing documents, valuation and negotiations. Using their process allowed me to review multiple different sale offers which generated a premium of 20% over their initial valuation and ultimately find the best fit with Addus." This was all accomplished during the Covid 19 epidemic when most transactions were on hold.
A Plus Health Care provides home care services, including personal care, private duty nursing, care management and medical staffing, to about 1,200 clients through 650 employees in seven locations.
Addus HomeCare is a provider of home care services that primarily include personal care services that assist with activities of daily living, as well as hospice and home health services. Addus HomeCare currently provides home care services to approximately 43,000 consumers through 180 locations across 25 states.